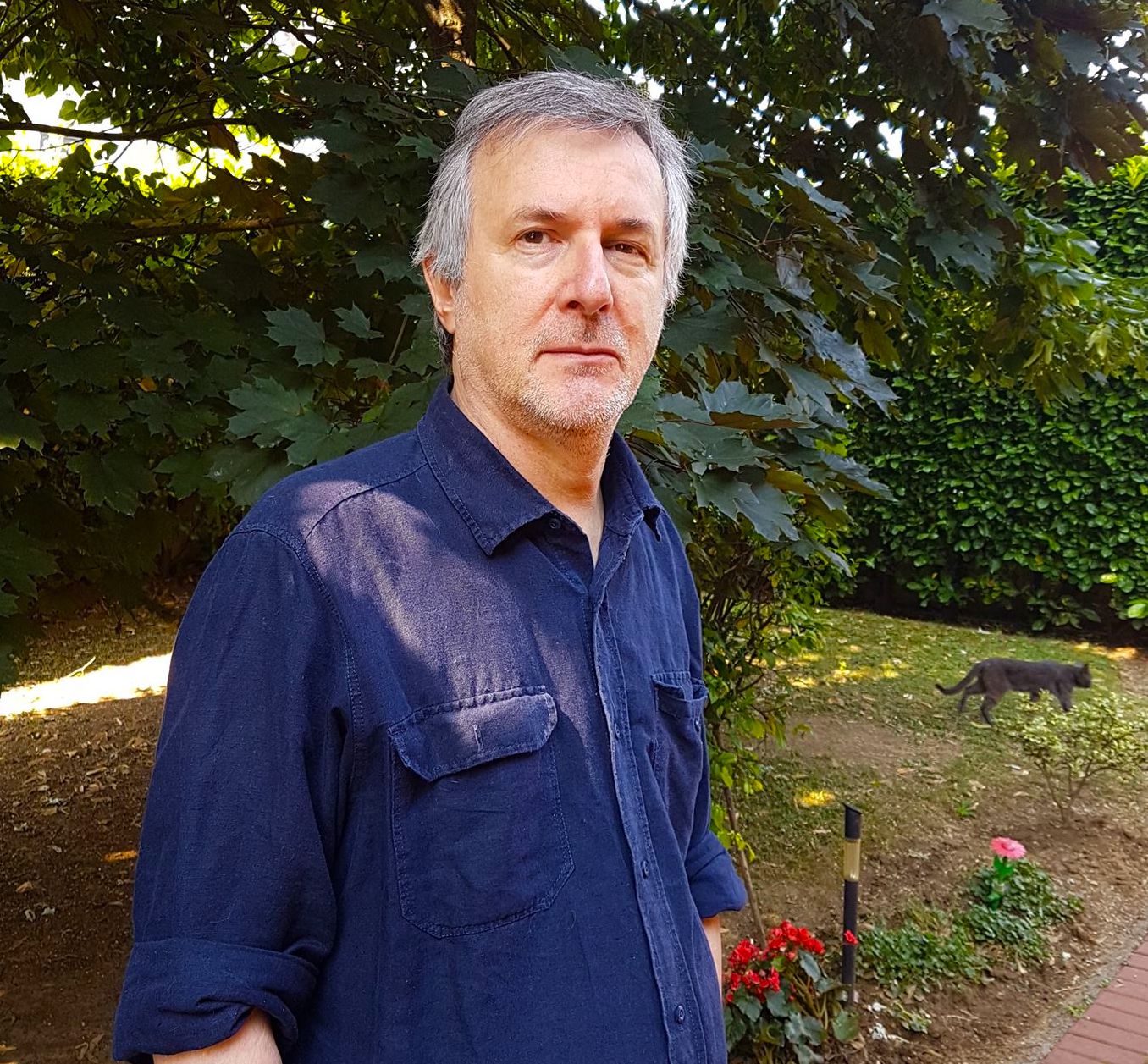 Paolo Ugoletti
Nasce a Brescia il 7 giugno del 1956.
Si avvicina al pianoforte sotto la guida della madre e nel 1973, presso il Conservatorio di Brescia, intraprende gli studi di composizione con i maestri Giancarlo Facchinetti e Giovanni Ugolini. Nel 1979 frequenta i corsi di Franco Donatoni all'Accademia Chigiana di Siena. Intraprende la carriera di insegnante di composizione presso i Conservatori di Pesaro, Bologna e Parma. Nel 1987 è composer in residence presso l'Università di Santa Cruz in California, dove incontra la musica di Lou Harrison, Arvo Pärt, John Adams e Keith Jarret. Nel 1989 diviene titolare della cattedra di Composizione al Conservatorio "Luca Marenzio" di Brescia dove ancor oggi insegna; nel contempo avvia una proficua e duratura collaborazione con la "Sagra Musicale Umbra" per la quale compone numerose opere, tra queste il Gloria della Missa Solemnis Resurrectionis, il completamento del Lacrymosa e la composizione dell'Amen del Requiem di Mozart nel 2002. Nel 1998-99 produce due vaste raccolte di preludi pianistici: Terra di confini e la Fonte nascosta. Nel periodo che corre dal 2006 ad oggi sono usciti nuovi cd monografici di sue musiche: 2 cd di pezzi pianistici, 2 cd di musiche per chitarra, 2 cd Brilliant di concerti e di musica per voce e orchestra d'archi, un cd di pezzi per soprano e pianoforte . E' autore di più di duecento opere tra le quali numerosi concerti, composizioni sinfoniche, cicli vocali. Dal 2003 collabora ai progetti dell'amico pittore Rinaldo Turati realizzando composizioni quali parti integrate delle installazioni pittoriche dell'artista. Vive e lavora a Nave.
Paolo Ugoletti was born in Brescia in 1956. He began his musical studies under the guidance of his mother and continued at the Consevatory of his hometown. In 1979 he attended the Franco Donatoni's composition courses at Accademia Chigiana in Siena. In 1980, after he graduated in composition. He began teaching composition at the Conservatory of Pesaro, then he moved to Bologna and Parma Conservatories. In 1987 he was composer in residence at the Santa Cruz University in California, on that occasion he met the music of Lou Harrison, Arvo Part, John Adams and Keith Jarret. He has been teacher and faculty member at the Luca Marenzio Conservatory in Brescia since 1989. A long and fruitful co-operation with Sagra Musicale Umbra leads him to compose many works.